If you are a chocolatier, you already know about terms like enrobing and tempering. For others, chocolate enrobing is the process of dipping ready fillings into melted chocolate to create a thin & crisp outer layer. A good example of chocolate enrobing is Kitkat, which has wafers in the center but is coated with chocolate. The range of products that can be made with enrobing is huge. From bakery items, to nuts and dry fruits dipped in chocolate, companies sell a wide collection of exclusives. Traditionally, the process of enrobing was done manually, and that was cumbersome, time-consuming and caused wastage. Most chocolate companies and confectionary sellers rely on what's called a chocolate enrobing machine for the job.
In this post, we are discussing more on chocolate enrobing.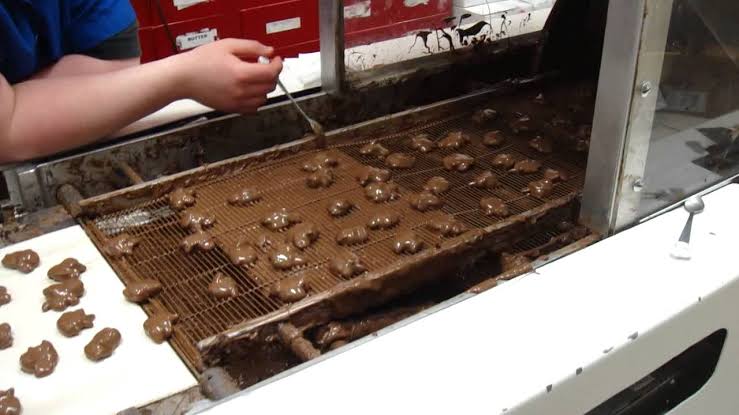 What is an enrobed chocolate?
An enrobed chocolate usually has a filing at the center, which is then covered in a thin layer of chocolate. The center filling is made first, and this could be anything. For example, some chocolate likes Bounty have a coconut filling, while most big brands sell nuts and dry fruits, which are dipped in chocolate. The covering of enrobed chocolates is usually thin and can be used to give the product any shape that's required. With chocolate enrobing machines, the job can be done much quicker and without wasting any of the molten chocolate.
What are the benefits of enrobing?
Enrobing is considered to be a technique of making chocolate, bakery and confectionary products, and it creates a genre of its own in the niche. It also allows companies to make a wide range of products, including filling that cannot be really sold at the right price without the dip in chocolate. For example, wafers that are dipped in chocolate classify as chocolate and are sold at a much higher rate as compared to regular chocolates.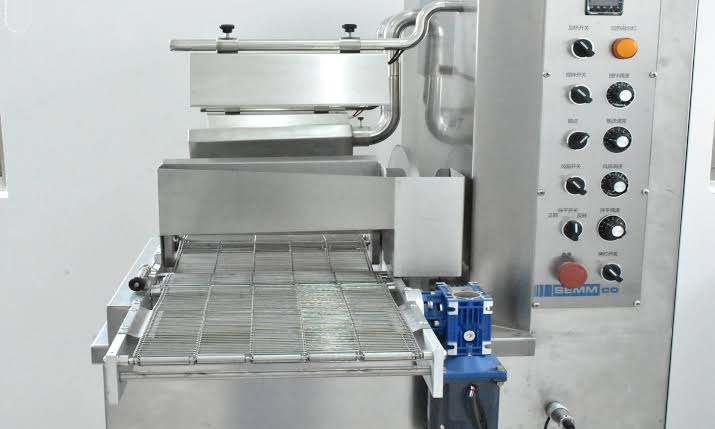 Buying enrobing machine
If you plan to start your company and want to sell enrobed chocolates and related products, you have to get an enrobing machine, which can be purchased from many vendors. Some machines also offer scope for chocolate tempering, and the price depends on the functions and features. For small-scale production, you don't need expensive enrobing machines, but do get estimates and make a choice based on the batches you need to produce per week.
With enrobing, you can create chocolate products in various colors, by using diverse cocoa butters.