Probably your child has taken a liking for the guitar, or maybe you want the kid to learn a string instrument that's popular and not that hard. Guitar is a good choice, but as a parent, you have to be smart as how you introduce the instrument to the kid. There are many ways to learn the instrument – your kid can take guitar lessons at a school, or a tutor can come home. In this post, we are sharing a few tips that parents can use for ensuring that their child have a good time with the guitar.
The age is important. While you can pick up the guitar anytime you want to take lessons, kids need to start at the right age. Experts agree that parents need to wait until the kid is at least 6 years of age. No, we are not undermining the learning abilities of your kid. Kids at 6 and above are quick at taking notes, and they are more likely to keep their attention on something as complicated as the guitar or any musical instrument.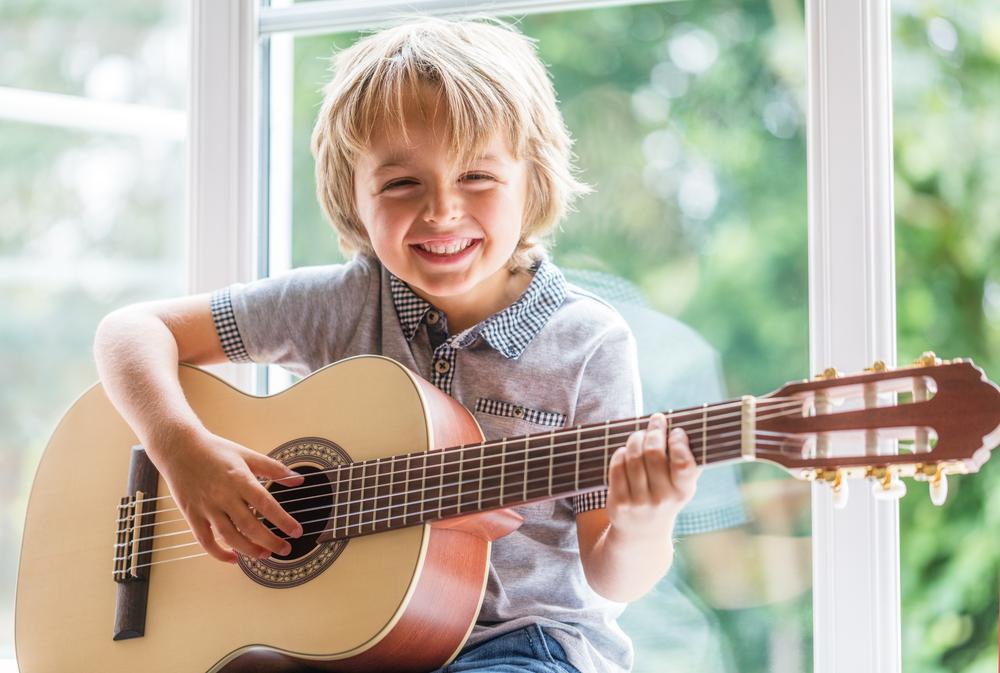 Allow your child to go for group guitar lessons, if possible. The foundation is extremely important and being around other students does make a difference. There are many schools that have dedicated groups for beginners, and you child will learn at the right pace and will feel competitive, as well. Also, playing with other students does add to the music experience. Tutoring at home is not a bad idea, a music school is definitely better.
Encourage your child. Musical instruments require practice, and guitar is no different. Make sure that the child has a good time with the guitar at home. Many parents often get annoyed when the kid is playing the guitar all wrong, or is not showing the initial enthusiasm. Encouraging your child is the foremost step in learning, and make sure that you give a dose of motivation every now and then. If you have the time, make time for a jamming session on the weekends.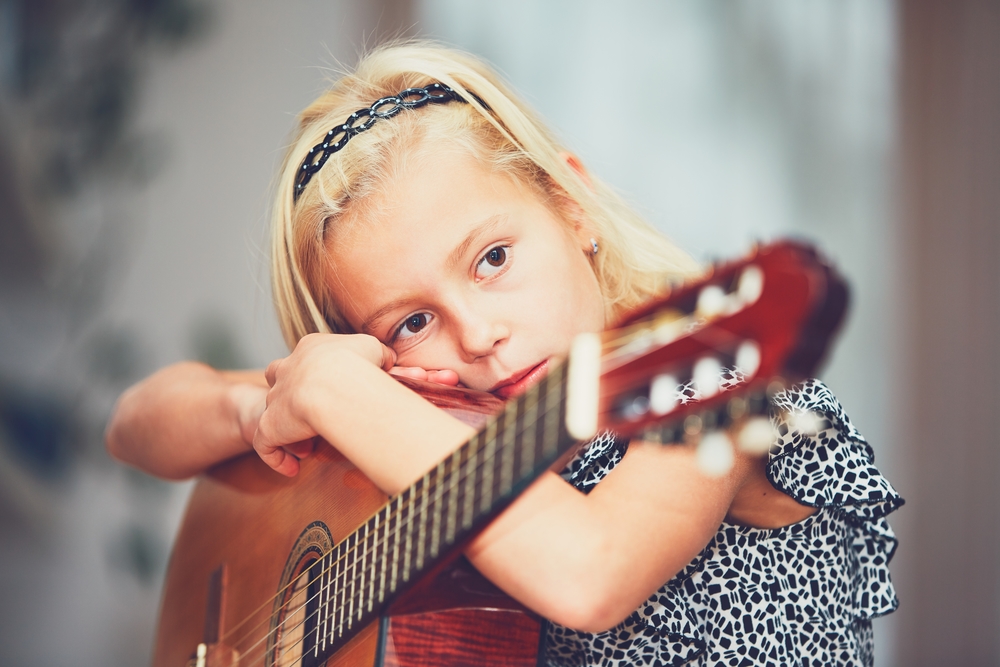 Now that you know what it takes to get your child to learn the guitar, find a school that's reliable, known and offers the scope of learning a wide array of musical instruments. Also, ensure that you take the child's feedback on the lessons and check if the little one is having a good time. Check for music schools near you now!