Technology is constantly changing the way businesses operate. One of the prime concerns for any business, regardless of the niche & industry, is to be available to users and customers at all times, and for that, it is necessary to think beyond a customer care team. An AI chat bot is basically a software/program that's designed to simulate conversation with real users, via chat box, websites, or apps. Also called chat robots, chatbots are getting popular by the day and helps businesses in gaining more consumers, because users can get a response whenever they want.
Decoding the benefits of chatbots
There are several benefits of chatbots for both creators and consumers. As compared to a human employee, the cost of developing and running a chatbot is much cheaper. Humans have a work schedule, and they can only work for a few hours every day. With chatbots, it is easier to manage communication with customers and website visitors. Basically, every time a user has a question, the chatbot will offer answers relying on artificial intelligence. Chatbots are also capable of machine learning, which means these robots can take the feedback and information and use the same for later needs or to respond to similar question. Experts agree that chatbots are better in certain ways and have more capability than humans for selected aspects.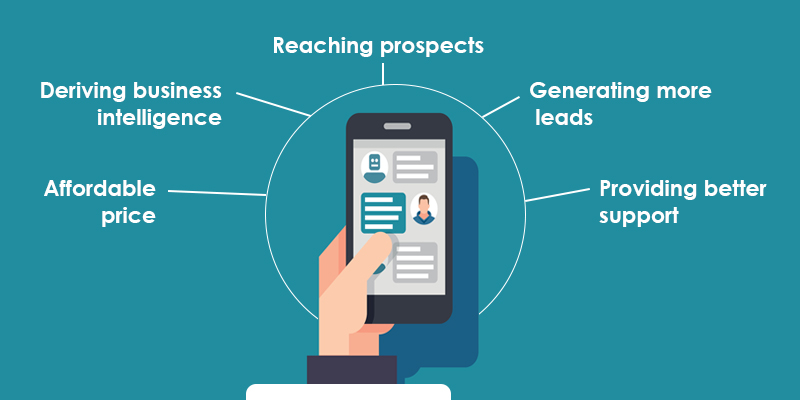 Will chatbots eat into the jobs and roles of humans?
Chatbots are designed to offer automated responses. For instance, if someone wants to know about the working hours of an office, the chatbot can offer answers, and for that, a human doesn't need to be around. However, for complicated queries and selected aspects, humans are still required. In fact, let's not forget that there are certain things that only humans can do. With chatbots, businesses are making the smart move of getting the work done that doesn't require attention of a real human. Some questions, queries and responses are always automated, and chatbots can handle those, while the important tasks can be assigned to humans.
The future of chatbots
The popularity of Chatbot AI and chatbots has certainly made way for new questions, but that doesn't take away from the demand for skilled human workers. For customers, this could mean not waiting in the queue for getting a response, or having spent hours on a website to find the necessary information. Employers can rely on chatbots to get the regular tasks done, and for companies that have fixed working hours, hiring a customer care team for managing visitors and customers around the clock doesn't make much sense. This is more relevant when you think of the capabilities of modern chatbots, which can adapt and change answers based on previous queries and responses.
Chatbots have evolved, and the new-age chat robots are designed to perform and adapt to the needs of various niches and industries. Check online now to find more on chatbots, and don't forget to check the extent to which a software program can help your business in particular.